Support in using DRGrouper
User manual for iOS devices
Create an account
Case grouping – Diagnoses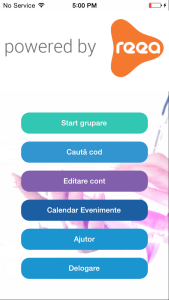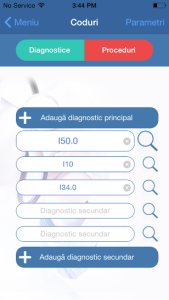 Diagnoses can be added in the form of ICD-10-AM code. (DRGrouper is not sensitive to punctuation marks or capital letters).
You add the primary diagnosis, and if there is a second primary diagnosis, you can add it by pressing "+Add primary diagnosis" button.
You can add secondary diagnoses in any order.
If you don't know the code, you can use the search function by pressing the eyeglass button in order to search your code.
You can add up to 20 secondary diagnoses.
Case grouping – Procedures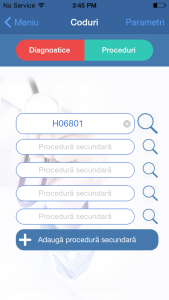 If your case involves surgical procedures or others, and they are listed on the observation sheet in the procedures chapter, you can add them by pressing the 'Procedures' button.
Procedures screen turns green when active.
Procedures are added according to the codes, and they can be searched by pressing the eyeglass button.
Case grouping – Parameters
Case grouping – Result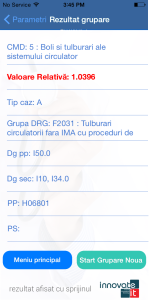 This is the displayed result.
MDC – The Major Diagnostic Category – the major group of disorders, associated to our case.
The Relative Value – the value of complexity of our case – that 'ICM' of the case which shows the value of it considering complexity.
Case Type – It can be Medical (M), Surgical (S), or others (O).
The DRG Group associated with this case – code and full group name. If the group ends with zero, the case can be improved only by changing the primary diagnosis or the procedure (if it is a surgical case).
Dg PP – Primary Diagnoses
Dg sec – Secondary Diagnoses
PP– Primary Procedures
PS – Secondary Procedures
Search
The search function can be accessed from the home screen by pressing 'Search code' button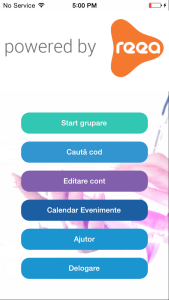 OR from the diagnoses and procedures screens by pressing the eyeglass buttons.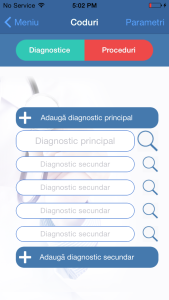 You can search for diagnoses and procedures both by code (full or part of it) and by their name (full or part of it). The green color indicates which is the active search at that specific moment.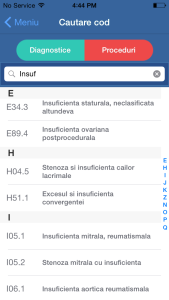 For example, the search for 'INSUF' shows all the diagnoses that contain 'INSUF', in alphabetical order of the codes.
Calendar
Contact
You can contact us for any kind of problems related to the application on
contact@DrGrouper.ro